Google Reveals Little-Known Nexus 'Secrets'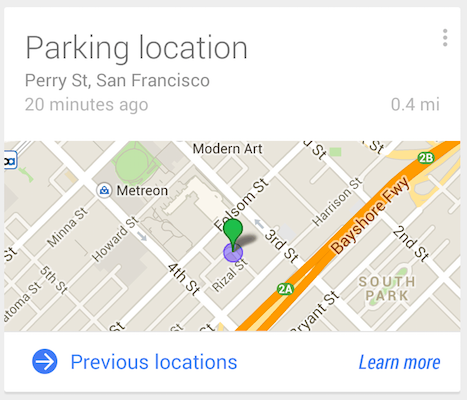 The Nexus 5 continues to blow critics away, even as companies like HTC, Samsung and now Apple release their latest flagship smartphones. In fact, there are some secrets to the Nexus 5 that you probably didn't know. Google published a list of secrets on its website, and we're going to reveal some of the most intriguing ones.
Turn Your Nexus 5 Into a Mobile Hotspot
The next time you want to connect your laptop or tablet to the internet, try turning your Nexus 5 into a mobile hotspot. This is done by accessing  Settings > Wireless & networks > More > Tethering & portable hotspot > and check the box labeled "Portable Wi-Fi hotspot." You can then specify a password for your mobile hotspot or leave it unsecured.
It's important to note that any devices connected to your mobile hotspot will use data from your cell service plan. Keep an eye on your data usage to prevent overages.
Google Now: Your Personal Assistant
With Google Now, you can have your own personal assistant straight on your Nexus 5 device. It's able to perform a variety of different functions, such as reminding you when your favorite television shows are playing, helping you locate your parked car, creating grocery lists and more. To enable this feature, simply swipe up from any screen on your Nexus 5.
Beam Stuff To Other Nexus 5 Users
Rather than emailing files to another Nexus 5 user, you can beam it directly using near-field communications (NFC) technology. When two devices are pressed against each other, it will beam the content from one device to the other. To do this, make sure both devices have Android Beam enabled, place your device against the receiving device and tap your screen. Anything on your screen will then be beamed over to the receiving Nexus 5.
Tap To Pay
Apple shocked the world when it announced its new Apple Pay system for the iPhone 6. However, the Nexus 5 has a similar system built in, known as Google Wallet. To pay for an item or service using Google Wallet, download the app from Google Play and complete the registration/signup. Next, access Settings > Wireless and networks > More and check the box next to "NFC." Once enabled, you can pay for items or services from any location that accepts Google Wallet payments simply by running your Nexus 5 across a receiver.
Did we leave out any other Nexus 5 secrets? Let us know in the comments section below!