How To Turn Your Nexus 5 Into a Hotspot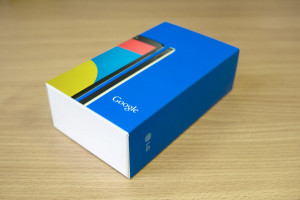 Ever wish you could create a mobile on-the-go wireless network? As long as you have a Nexus 5 and a cell service plan that includes data, you can. The process involves a technique known as tethering, in which a mobile device (like the Nexus 5) is turned into a wireless router/hub. If this is something you are interested in doing, keep reading for a step-by-step walkthrough.
Warning About Tethering
It's important to note that ALL major cell carriers limit the data usage of mobile tethering. Even if you have a plan that includes unlimited 4G data, your cell carrier will likely throttle your hotspot speeds once you reach a certain amount. This is necessary to prevent customers from creating full-blown networks inside their home using nothing more than their mobile device. The bottom line is that you should check with your cell carrier beforehand to determine exactly how much tethering/hotspot is included in your plan.
Tethering The Nexus 5
To enable tethering on the Nexus 5, tap the all apps icon followed by Settings. Next, tap More under Wireless & Networks. Tap Tethering & portable hotspot followed by Portable WiFi hotspot. Tap Setup WiFi Hotspot.
Assuming you followed the steps mentioned above, you should see an option to set up your mobile hotspot. The first field on the screen is Network SSID, which is basically the desired name of your new network. Feel free to choose any name you'd like, or you can leave it blank. The second field on this screen is Security, which can be changed by tapping the arrow next to the drop-down box. As with any wireless network, it's recommended that you secure your mobile hotspot using one of the encryption methods listed in the Security field. The third option is the password, which of course is only available if you choose to protect your hotspot with encryption.
Connecting To Your Mobile Hotspot
Once you've set up your mobile hotspot, you're free to connect other WiFi-enabled devices to it. This is done in the same manner as a traditional wireless network. You choose the name of the wireless network that you wish to connect, enter the password, and the respective device will now use data through the Nexus 5. Sorry if you were expecting more, but that's all it takes to turn your Nexus 5 into a mobile hotspot!
Were you able to create a mobile hotspot using your Google Nexus 5? Let us know how it worked in the comments section below!