Sprint Reveals Android 4.4.3 Update For Nexus 5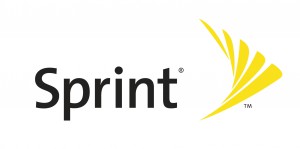 Android 4.4.3 will reportedly tackle many of the complaints by Nexus 5 users, including battery life, WiFi connectivity, Bluetooth, dropped calls and camera problems. While the Nexus 5 is already an amazing device – arguably the best smartphone on the market for the price – this upcoming update could be a gamer-changer.
Sprint Reveals Android 4.4.3 Update
Earlier this month, the U.S. carrier Sprint updated their official website with information suggesting the Android 4.4.3 update is approaching for Nexus 5 users. The cell carrier's software page featured a new firmware build KTU84F on the Nexus 5. Several third-party sources have linked this build to the upcoming Android 4.4.3 KitKat update.
The changelog on Sprint's website also said the new update for will allow "band 26 and band 41″ as well as "Misc Android update." What does all of this mean? The update, which was originally scheduled for April 14th, has since been removed from Sprint's website, so Nexus 5 users will have to wait a little bit longer to get their hands on the Android 4.4.3.
It's certainly unusual for Sprint to publish information about an upcoming new Android update before Google. Typically, Google rolls out the update first while simultaneously providing details on its changes. In this instance, however, Sprint published built information before Google rolled out the Android 4.4.3 update.
Of course, some people are asking why Sprint would publish this information on their website in the first place. If they aren't going to release the Android 4.4.3 update to Nexus 5 customers on the specified date, what's the point of publishing the build information? There are two possible answers to this question:
A Spring employee published the information by mistake.
There are still bugs in Android 4.4.3 that need to be worked out before its release.
Regardless of why Spring published the Android 4.4.3 build information, their move has only fueled the fire about the upcoming Android update. Google has promised Nexus 5 users some "big changes" in Android 4.4.3, tackling the dreaded battery life issue among among other commonly reported problems.
Will Android 4.4.3 Feature a New Dialer Layout?
According to a post on xda-developers.com, the upcoming Android 4.4.3 update will feature a revamped dialer layout. The new flat design features contact tiles in various colors, each of which contains a single letter at top, the person or business's name below, and the phone type (eg: mobile, land line, etc.) at the very bottom.