2015 LG Nexus 5 Specs Revealed!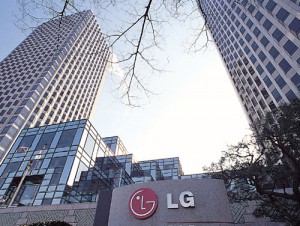 By now you're probably well aware of Google's plan to bring back the highly successful Nexus 5 handset. Originally launched Halloween 2013, the Nexus 5 has received widespread critical acclaim, with users praising Google for delivering a fast and efficient Android smartphone that's priced well below other handsets of similar specs. The Mountain View company is hoping to replicate the success it had with the original Nexus 5 by releasing a reboot later this year.
So, what kind of specs will the new Nexus 5 feature? This is a question that remains up for debate, as Google has yet to even confirm the handset's existence. But when you launch a project as massive as the new Nexus 5 reboot, it's hard to keep things tight-lipped, as insiders begin to talk and rumors begin to circulate.
One probable rumor that has people taking is that Google will release not one but two different versions of the new 2015 edition Nexus 5. One version will be manufactured by Huawei and another will be manufactured by LG. Neither Google nor LG or Huawei have confirmed these rumors, but sources close to the project say it's true. The LG version will reportedly have a smaller screen than its counterpart, and rumors indicate that it will also cost less than the Huawei version. This would make sense, considering that Google is likely trying to appeal to both the high-end and mid-range consumer demographics.
After doing a little digging, we found some leaked details revealing what appears to the specs for Google's LG Nexus 5. The website Weibo leaked these specs, saying these are a few of the details that consumers can expect to see in the LG version. Keep in mind that these are rumored specs, and thus they could be entirely wrong. With that said, other rumors have indicated similar specs for the upcoming Nexus 5. Now, let's take a look at the leaked specs as reported by Webo…
LG Nexus 5 Leaked Specs
5.2-inch full-HD 2K display
Qualcomm Snapdragon 808 64-bit hexa-core Dual-Core Cortex A72 @ 1.8GHz
Quad-Core Cortex A53 @ 1.44GHz Adreno 418
3GB of random access memory (RAM)
13-megapixel Sony IMX278 four-color RGBW sensor
LTE Cat 9 that's capable of delivering speeds of 450Mbs
Whether or not these specs are accurate remains to be seen. However, these certainly sound like plausible specs for Google's next-generation flagship smartphone. 3GB of RAM is right in line with most other modern-day smartphones (the Huawei version may sport an extra gig), and a 13-megapixel camera sounds like a nice improvement from the original Nexus 5's 8-megapixel camera.
What stands out the most from the specs is the processor. As you may already know, the processor is the driving force behind a mobile device, which is why it's important for manufacturers to use the right one. The Snapdragon line has long been a preferred choice, with it being used in the Samsung Galaxy, Nexus, LG, and similar high-end handsets. The Snapdragon 808 is one of the newest models to hit the market, so it's safe to assume that it will deliver exceptional speeds.
What do you think of these specs? Love 'em or hate 'em? Let us know in the comments section below!
Image attribution: https://en.wikipedia.org/wiki/User:Mariusmiti
Summary
Article Name
2015 LG Nexus 5 Specs Revealed!
Description
The website Weibo leaked some 2015 Nexus 5 specs, saying these are a few of the details that consumers can expect to see in the LG version.
Author