Nexus 5 Users Report Dropped Reception After Android Update
By Brent Writer on October 8, 2015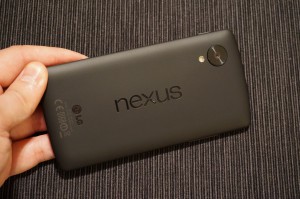 Google began rolling out its Android 6.0 Marshmallow operating system earlier this week. As expected, Nexus devices were first in line to receive the update. The new version of Android introduces dozens of new features, enhancements, and bug fixes, including support for Google's near-field payments (NFC) app Android Pay. But many Nexus 5 users are reporting dropped reception after performing the update.
Soon after Google released Android 6.0 Marshmallow, a thread appeared on the social networking site Reddit in which a user described his reception as being "significantly worse" after the update. Reddit user keraneuology said he was not connecting to LTE in the locations that he previously did with Android 5.0 Lollipop, leaving many people to believe that Marshmallow has some type of bug that must be worked out.
If you think this problem is limited to just a single Nexus 5 user, think again. A T-Mobile employee chimed in on the Reddit thread, saying "I'll be reporting this internally too. I noticed the exact same thing." So, what's causing the dropped reception with Android 6.0 Marshmallow on the Nexus 5, and is there anything you can do about it? Unfortunately, these are questions that remain unanswered at this time. You have to remember that Android has around 12 million lines of code; therefore, it's not uncommon for bugs to arise.
Of course, each major Android update has come with its fair share of problems. When Google releases a new version of its mobile operating system, some users may experience bugs. The good news is that Google usually fixes these bugs in a timely manner. While other tech companies may drag their feet, Google remains steadfast in ironing out of all the kinks, so it's safe to assume that fix is underway.
According to TMONews.com, T-Mobile has responded to the issue, saying that it is working with Google.
"We want our customers to have a great experience with each device after a software upgrade, and are working with Google to confirm whether there are any ongoing connection issues," wrote the cell carrier in its statement.
Does this mean that you should hold off on updating your Nexus 5 to Android 6.0 Marshmallow? Not necessarily, as only a small percentage of users have reported the dropped reception issue. Furthermore, this is really a minor problem in the grand scheme of things. Considering that dropped reception is the only problem being reported by Nexus 5 users at this time, Google had a pretty solid rollout with its new Android operating system. Furthermore, the Mountain View company is likely working around the clock to fix the issue. In the meantime, try to stay in areas where you know there's LTE coverage. If you notice your coverage dropping, move around to a different room to see if it changes. Sometimes all it takes is a couple feet to get coverage.
Have you noticed drop reception after installing Android 6.0 Marshmallow on your Nexus 5? Let us know in the comments section below!
Summary
Article Name
Nexus 5 Users Report Dropped Reception After Android Update
Description
While in general the rollout of Google's new Android 6.0 Marshmallow OS went well, some users are experiencing dropped reception in areas where they had reception prior to updating their devices.
Author
About Us

Are you a die-hard Google Fan? Or a Nexus Lover? Well, you have landed at the right place then! With the great success of its predecessor, Nexus 5 is headed the right way with its ultimate features and specs! It might just be called "The Affordable Smartphone of the Decade", as it comes at the right price and superior features, which will take your breath ..

About Us

Recent Posts
Copyright © 2021 | Privacy Policy
Website Designed by
ContentFirst Marketing
|