Why Some People aren't Happy With the Nexus 5X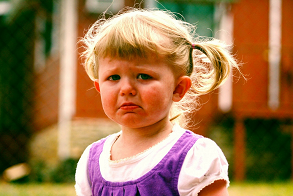 It's been a long time in the making, but Google finally announced its highly anticipated Nexus 5X smartphone last yet. This handset is expected to run the company's Android 6.0 Marshmallow operating system, offering users a true, unadulterated Android experience. However, not everyone is pleased with the Nexus 5X, which is something that we're going to discuss in today's blog post.
Nexus 5X Storage
One of the biggest gripes with the Nexus 5X is its storage limitations. In today's day and age, storage capacity is critical when choosing a new smartphone. The greater the storage capacity, the more music, movies, and other files you can store on the device. Well, the Nexus 5X is available in just two different storage options: a 16GB and 32GB model. These are the same options that were available for the original 2013-2014 edition Nexus 5. More so, there's no MicroSD with the new Nexus 5X, meaning users will have to delete old data in order to make room for new stuff.
RAM
Random access memory (RAM) plays a key role in the overall functional and performance of smartphones. It allows applications to store bits of data in RAM, which is a more easily accessible form of data storage. Rather than reading data from the device's internal storage, it can simply read it from the RAM. Unfortunately, however, the new Nexus 5X has just 2GB of RAM, which is the same amount as the original Nexus 5. Many people were expecting Google to include at least 3, if not 4, GB of RAM in the Nexus 5X, but we now know this isn't the case. It's somewhat shocking that the Nexus 5X only has 2GB considering the fact that many other handsets now have 4GB.
Camera
Now don't get me wrong, Google made an improvement on the Nexus 5X's camera when compared to the original Nexus 5. The original Nexus 5 sported an 8-megapixel primary camera that was less than stellar. The new Nexus 5X sports a slightly more powerful. 12.3-megapixel camera. Even so, many users say the new Nexus 5X's camera still doesn't pack enough power for serious photo-takers.
Price
How much can you expect to pay for the new Nexus 5x? It will cost just a hair more than the original Nexus 5. During its press event last month, Google revealed that its new Nexus 5X will start at $379 — that's $30 bucks more than the original Nexus 5.
Of course, there are still plenty of things to like about the Nexus 5X. It features a Snapdragon 810 processor, fingerprint scanner, sleek body, and 5.2-inch 1080×1920 pixel display. Whether or not consumers can overlook its shortcomings, however, remains to be seen.
What do you think of the new Nexus 5X? Love it or hate it? Let us know in the comments section below!
Summary
Article Name
Why Some People aren't Happy With the Nexus 5X
Description
Although the Nexus 5 re-release was much anticipated, some consumers are finding a few things such as storage and RAM less than desirable.
Author