How To Disable App Notifications on the Nexus 5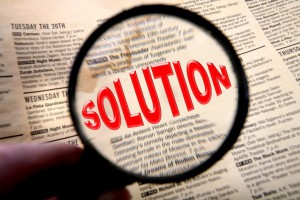 Tired of being barraged with a countless number of app notifications on your Nexus 5? Whether it's a game, news app, email, etc., it's not uncommon for apps to send users notifications. These notifications will appear in your quick launch menu, with your device often ringing or vibrating each time you receive them. The good news is that you can disable notifications in just a few easy steps.
If you're reading this post, you've probably already searched the actual settings within the app to try and disable the notifications. Conventional wisdom should lead you to believe that apps have an option to disable notifications in their settings or menu. Unfortunately, however, they don't. If you wish to disable app notifications on your Nexus 5, you'll have to so from the Settings menu, which we're going to explain further.
Receiving app notifications isn't a major issue, but it's certainly bothersome for many users. While some apps only send out notifications once in a blue moon, others send multiple ones each day. And when you have several apps generating multiple notifications , your Nexus 5 ends up flooded with irrelevant messages. Furthermore, this can bog down your  system resources, making your device slower and hotter.
Go ahead and fire up your Nexus 5 and access Settings > Device > Apps. Now scroll through list of apps until you find the one you wish to longer receive notifications for. After clicking the app, you should be presented with a screen containing data about it, such as the size, force step option, cache, etc. If you look at the top left corner, there's a box labeled "Show notifications," which will toggle the notifications on and off for the app. If this option is currently ticked, tap it once so it's unticked. Congratulations, you've just disabled notifications for that app!
After disabling notifications on the first app, click the back button on your Nexus 5 to go back and do the same for other apps. You'll have to go through and manually disable notifications for each app, but once you are finished, you won't have to worry about receiving them on your device.
Alternatively, you can disable app notifications by long-pressing the notification and choosing the disable option. This option is somewhat faster, but it's only available in newer versions of Android.
Did this tutorial work for you? Let us know in the comments section below!
Summary
Article Name
How To Disable App Notifications on the Nexus 5
Description
Apps often send notifications, sometimes multiple times per day. If your Nexus 5 is being bombarded with app notifications, here's how to change it.
Author