Google Nexus 5 vs LG G2: Side-By-Side Comparison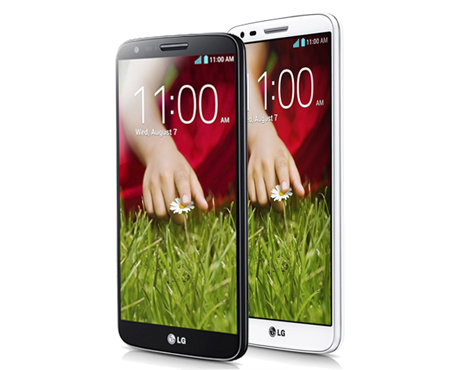 The Google Nexus 5 and LG G2 are two of the hottest smartphones on the market. They've both received phenomenal reviews from critics and continue to outsell competing devices. While you can't go wrong with either of these smartphones, we're going to perform a side-by-side comparison to reveal exactly which one comes out on top.
Availability
The Nexus 5 is available for Sprint, T-Mobile and AT&T (still no word yet on Verizon). The LG G2, however, is available for Sprint, T-Mobile, AT&T and Verizon Wireless. If you're a loyal Verizon Wireless customer, you'll probably want to stick with the LG G2!
RAM
Both devices boast 2GB RAM, so there's no clear winner in this category.
Display
The Nexus 5 features a 4.95″ 1080 x 1920 pixels IPS LCD display with 445 ppi, whereas the LG G2 features a similar 5.2″ 1080 x 1920 pixels IPS LCD display with 423 ppi. As you can tell, the Nexus 5 has a higher pixel density, but the LG G2 has a larger screen. Again, there's no clear winner in the display category.
Camera
Both devices feature a primary and secondary camera. The Nexus 5 has an 8-megapixel primary camera and 1.3-megapixel secondary camera. The LG G2 has a 13-megapixel primary camera and 2.1-megapixel secondary camera. Due to the notable megapixel difference, we have to name the LG G2 as the winner in the camera category.
Processor
Surprisingly, the Google Nexus 5 and LG G2 are powered by the same quad-core Qualcomm Snapdragon 800 MSM8974 chipset. If you aren't familiar with this processor, it's a highly efficient and equally powerful chipset that allows for multitasking, playing games, watching videos and performing other processor-intense applications.
Storage
The Nexus 5 is available in either a 16GB or 32GB model, whereas the LG G2 is available only in 32GB.
Battery
One of the attractive features of the Google Nexus 5 is its 2300 mAh battery, which allows for approximately 17 hours of "talk time." The LG G2, on the other hand, has a slightly larger and more powerful 3000 mAh battery. How much of a difference in talk time does this make? You can expect to get at least 3-4 additional hours of use out of the LG G2 thanks to its 3000 mAh battery.
Wireless Charging
An area where the Google Nexus 5 shines above the rest is its wireless charging technology. This allows users to charge their device without relying on a power cord. The LG G2 does not feature wireless charging.
Which device do you think is the best? Let us know in the comments section below!