Nexus 5 Problems With Android 5.1 Lollipop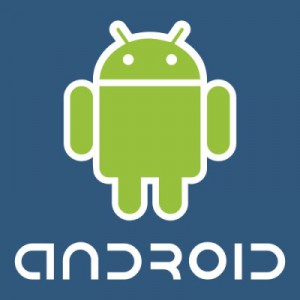 Google released the largest update to its Android Lollipop operating system just weeks ago, placing the Nexus 5 at the top of the list to receive it. But just because you can download Android 5.1 doesn't necessarily mean that you should — not yet, at least. Hundreds of Nexus 5 users have reported a wide range of errors and bugs after updating their OS to Android 5.1.
One such problem associated with Nexus 5 devices running Android 5.1 is random restarts. As noted by Tech Times, the Nexus 5 is prone to randomly restarting without any reason. Granted, this isn't a critical issue, but it's still frustrating when you're in the middle of writing a long text or email and all of a sudden your device shuts down. Furthermore, performing a factory reset won't fix the problem, unless you preserve one of the pre-Android 5.1 versions on the device.
The problems of Android 5.1 on the Nexus 5 don't end there (unfortunately). Arguably, the biggest issue with Google's latest OS version on the Nexus 5 is memory leakage. The Nexus 5 packs a full 2GB of random access memory (RAM), but new reports have emerged suggesting that Android 5.1 fails to properly utilize this RAM. When an app is closed, the device should stop allocating RAM to it. With Android 5.1, however, Nexus 5 devices continue to use RAM for apps that are closed. This is a serious issue than can lead to slower speeds, poor performance, and overheating. Other problems reported by Nexus 5 users running Android 5.1 include connectivity issues like dropped calls, disconnected WiFi and poor battery life.
So, what should you do if you own a Nexus 5? If you haven't already updated to Android 5.1, you may want to wait a couple of days to see if a patch is released. Google is pretty good about fixing problems with Android in a timely manner. And given the enormous outpouring of comments and criticism surrounding Android 5.1, it's safe to assume the Mountain View company will release a new version in the upcoming days. Until then, you can force close apps to conserve your memory and perform hard resets to temporarily fix the random reboots.
You can check back with our blog here at TheNexus5.com for all of the latest news surrounding Android 5.1!
Have you experienced problems with the Nexus 5 running Android 5.1? Let us know in the comments section below!
Summary
Article Name
Nexus 5 Problems With Android 5.1 Lollipop
Description
If you haven't already updated your Nexus 5 to Android 5.1 Lollipop, you may want to wait to see if Google releases a patch to fix a variety of problems users are experiencing.
Author