Android 5.1 Introduces Fast Scroll Bars To Nexus 5
By Brent Writer on March 30, 2015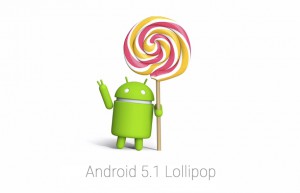 Android 5.1 was supposed to fix a number of bugs plaguing Google's mobile operating system. But if you're a Nexus 5 user who's already downloaded and installed the update, you probably know this isn't the case.
One of the most common problems reported by Nexus 5 users running Android 5.1 is memory leakage. The Nexus 5 touts a full 2GB of random access memory (RAM), which should be more than enough to run multiple processes simultaneously. However, many users have reported their Nexus 5 consuming significant amounts of memory, even when no apps are running. Known as a "memory leak," it can slow down the device's performance, promote overheating, and open the doors to other related problems.
"After one day of usage  the free ram down to 800 mb and I can see google+ restarting…Without reseting the phone, it returns automaticaly to 1.1 gb free ram. All this happen without opening or changing any app, what proves the memory leak," wrote a user on the Android Open Source tracker.
But there are some positive notes associated with Android 5.1, such as the introduction of a newly revamped fast scroll bars. Do you have dozens or even hundreds of apps on your Nexus 5? If so, you may find it difficult to scroll through them all. Fast scroll bars are designed to help in this area, allowing users to scroll through pages in the blink of an eye. Fast scroll isn't a groundbreaking feature by any means, but it's something that most users probably overlook.
It's important to note that fast scrolling isn't a new feature, as Google first introduced it back in Android 5.0 Lollipop. However, it's been optimized for better performance and functionality in Android 5.1. The new fast scroll bars use the same rounded wedge icon, but they have a larger and more prominent touch target, as well as a bold indicator. These subtle changes really make the fast scroll bar more intuitive on the Nexus 5.
Other changes made in Android 5.1 include support for HD Voice and Device Protection.
There's still no word yet on when Google will issue a fix for the Android 5.1 Lollipop memory leak. In the meantime, check back with our site here at TheNexus5.com for all of the latest news on Google's flagship smartphone.
What are your thoughts on Android 5.1? Let us know what you think in the comments section below!
Summary
Article Name
Android 5.1 Introduces Fast Scroll Bars To Nexus 5
Description
If you find it time-consuming and annoying to scroll through dozens of apps on your Nexus 5, you'll like the newly revamped fast scroll bars in Android 5.1.
Author
About Us

Are you a die-hard Google Fan? Or a Nexus Lover? Well, you have landed at the right place then! With the great success of its predecessor, Nexus 5 is headed the right way with its ultimate features and specs! It might just be called "The Affordable Smartphone of the Decade", as it comes at the right price and superior features, which will take your breath ..

About Us

Recent Posts
Copyright © 2021 | Privacy Policy
Website Designed by
ContentFirst Marketing
|