Reasons Why Google Should Bring Back The Nexus 5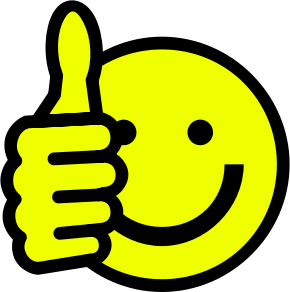 In case you didn't get the memo, Google has stopped selling the Nexus 5 smartphone on its Play store. You can still purchase the device through channels like eBay, Amazon, Craigslist, and various third-party vendors, but you won't be able to buy it directly from Google. The Mountain View company said it must free up inventory to make way for the Nexus 6. But many people (myself included) think Google should bring back the Nexus 5. Here's why:
No Contract Needed
Don't you hate signing up for a 2-year service contact just so you can get a decent price on a smartphone? This practice has been going on for ages, and there's no indications of it changing anytime soon. However, Google took a step in a different direction with the release of the Nexus 5, allowing users to buy it at a flat $349 or $399 price without a contract. This spurred massive sales while drawing praise from consumers and industry analysts alike.
Vanilla Android
Far too many smartphones today have their skins or themes on top of the Android operating system. Granted, these themes often add feature, but they also bring bugs and vulnerabilities to the device. The Nexus 5, however, featured the purest version of Android possible, providing users with a genuine Android experience.
Backed By Google
If you purchased your Nexus 5 directly through Google, you could rest assured knowing that it was backed by Google's warranty. In the rare event that it stopped working or experienced other issues, Google would either repair the unit or send you another one. This is in stark contrast to the warranty policies offered by other companies, many of which provide little-to-no actual coverage.
The Right Size
With a display of 4.95 inches, the Nexus 5 just felt right. It wasn't too big, nor was it too small. Unfortunately, Google dropped the ball with the Nexus 6, opting for a massive, phablet-sized 5.95 inches — just one inch smaller than a typical tablet. That makes carrying it around in your pocket both difficult and uncomfortable.
High Performance
Of course, the Nexus 5 performed exceptionally well when compared to other smartphones available at the time of its release. Powered by a quad-core Qualcomm Snapdragon 800 processor and 2GB of random access memory (RAM), it was more than capable of handling anything you have to throw its way.
Do you think Google should bring back the Nexus 5? Let us know in the comments section below!
Summary
Article Name
Reasons Why Google Should Bring Back The Nexus 5
Description
Google no longer sells the Nexus 5, making room for the Nexus 6. The Nexus 5 was popular for a reason - it was a great smartphone. Here's why Google should bring it back.
Author