Google Releases Android 5.1 Factory Images For Nexus5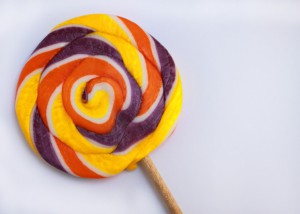 It's been a long time in the making, but Google has officially released the Android 5.1 factory images for Nexus devices.
It's important to note that these are factory images, meaning it may take days, weeks or even months before Nexus users receive Android 5.1 through an over-the-air (OTA) update. Such as the case with Android 5.0 Android Lollipop, as it took months after the factory images were released before users received the update. The good news is that you don't have to wait for the OTA update. If you're willing to invest a little bit of your time and energy, you can manually download and install the Android 5.1 update yourself.
The Android 5.1 factory images are currently available for the Nexus 5, Nexus 10, and Nexus 7 (20120) WiFi edition. If you own a Nexus 6, you are out of luck, because reports suggest that it's NOT compatible with the factory images. Other Nexus devices waiting for factory images include the Nexus 4, Nexus 6, and 2013 versions of the Nexus 7 and Nexus 9.
So, what kind of changes did Google make with Android 5.1? According to a post on the official Android blog, Android 5.1 introduces a wide range of stability and performance features, one of which is support for dual SIM cards. There's a growing trend towards the use of smartphones with two SIM card slots, meaning users can set up their device to operate on two different phone numbers. Up until now, however, Android did not support this feature. Android 5.1 allows owners of dual SIM smartphones to use this feature.
Another major feature introduced is Device Protection, which allows users to wipe or rest their smartphone remotely. Smartphone theft has become a major concern both here in the U.S. and abroad. Google, Apple and several major smartphone makers pledged to combat smartphone theft by including kill switches in all of their devices.
"Today we are rolling out Android 5.1 – an update to Lollipop that improves stability and performance and offers a few new features like support for multiple SIM cards, Device Protection and high definition (HD) voice on compatible phones," wrote Dave Burke, VP, Android Platform. "Whether you want to share your phone with a family member or better manage your mobile costs, Android Lollipop 5.1 now lets you use more than one SIM card on a device with multiple SIM slots."
What kind of features do you hope to see in Android 5.1? Let us know in the comments section below!