Android 5.0.1 Factory Image Now Available For Nexus 5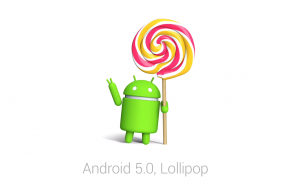 Amidst reports of software bugs, vulnerabilities and other problems, Google has released a new update for its highly anticipated Android Lollipop operating system. The update, Android Lollipop 5.0.1, was pushed to the Nexus 7, Nexus 9, and Nexus 10 tablets last week. Unfortunately, however, Nexus 5 smartphones users didn't receive the update. Well, it appears this has since changed, as Google released factory images for the Nexus 5 under the same build name (LRX22C) as previous Android Lollipop 5.0.1 builds.
If you haven't received the Android 5.0.1 Lollipop update on your Nexus 5, you down manually download and install it by visiting https://developers.google.com/android/nexus/drivers. According to ZDNet.com, Google prefers to send updates to its own products before releasing it to other devices. This technique has proved effective in the past, but Android 5.0.1 is somewhat random, more so than previous updates. For instance, some Nexus 4 and Nexus 6 users have received the update, but those with 2012-2013 model devices are still waiting.
So, what kind of changes can you expect to find in the Android 5.0.1 update for Nexus 5 devices? While the update is currently being rolled out across a multitude of devices, Google has yet to confirm what exactly it does. There's no official changelog posted by the Mountain View company, nor has a spokesperson commended on it. With that said, Funky Android posted an unofficial changelog on its website.  You can click on the link previously mentioned for more information, but it basically covers bugs and software problems.
ZDNet reports that Android Lollipop — the original 5.0 version — suffers from a critical flaw in which devices are reset to factory settings after a number of failed access attempts. In  other words, if you enter the wrong password after X amount of attempts, your device will be restored to its factory settings. This is obviously a serious issue that's sure to cause some headaches. Parents may find their children tapping away at their smartphone, only to discover that it was reset to factory settings.
"One would hope that Google has fixed the more dramatic issues some users have reported following the 5.0 release this November, such as accidentally factory resetting a device configured to wipe itself after a number of failed access attempts," wrote ZDNet.com.
What do you think of Android 5.0 Lollipop? Let us know in the comments section below!