How To Enable Backup on The Nexus 5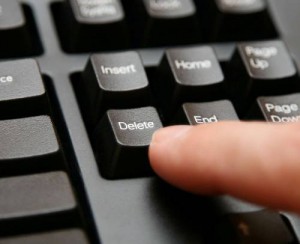 It's disheartening (to say the least) when you lose all of the data stored on your smartphone. A typical user's smartphone contains phone numbers, text messages, photos, emails, contacts, and more. The good news is that you can prevent such heartache by using the automatic backup feature on the Nexus 5. It's a simple tool which protects your data by storing it on the cloud. So even if something happens to your device, you can rest assured knowing it's safe and sound.
The Nexus 5 actually has automatic backups enabled by default. Assuming you leave your settings unchanged, Google will automatically create a backup of your data and store it to the cloud. Should you ever need this data, you can log into your account (Google username and password) to retrieve it. However, if you happen to add a second or third Google account to your Nexus 5, it will turn off the automatic backup feature, placing your data at risk.
When automatic backups are disabled due to the presence of a second or third account, you have one of two different options to re-enable it: you can either delete the additional accounts on your Nexus 5, or you can manually set up backups using the following method: from within your Nexus 5, choose Settings > Personal > Backup & reset > and tap the switch for "Back up my data." Sorry if you were expecting more, but that's all it takes to enable automatic backups on your Nexus 5!
To prevent Google from disabling your Nexus 5 backups in the future, you should check for a system update. This problem is believed to be attributed to one of the earlier versions of Android. Google has since released an update to fix this issue, but some users may still be running the outdated version. To check for updates, tap Settings > System > About phone > System updates > and Check now. Doing so will run a check to determine whether or not a new version of Android is available. If there's a new version available, tap the Install button to begin the download.
Hopefully, this will give you a better understanding of Android's automatic backup feature. This feature isn't limited strictly to the Nexus 5, but it's found in all devices running Android 5.0 Lollipop or newer.
Did this tutorial work for you? Let us know in the comments section below!