New Details Emerge Regarding 2015 Nexus 5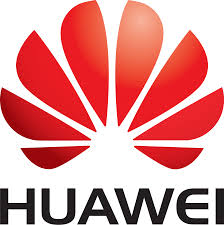 The Nexus 5 was arguably one of the most successful smartphones of all time. Featuring a powerful Qualcomm Snapdragon 800 processor, 2GB RAM, 8-megapixel primary camera, and Google's signature Android operating system, it led the pack in terms of performance. What really made it stand out, however, was its rock-bottom price tag of $349 for the 16GB model and $399 for the 32GB model — prices that do not include 2-year contracts. Unfortunately, Google stopped production of the Nexus 5 earlier this year.
But there's hope on the horizon, as new details have emerged suggesting that Google is planning to release a 2015 edition Nexus 5. We first heard rumors of possible 2015 Nexus 5 last month, with an unnamed source saying that Google had teamed up with Huawei to manufacture the device. Of course, this was just a single rumor, and neither Google nor Huawei had confirmed it. Now, however, several subsequent reports have popped up online, suggesting that Google is in fact working on a 2015 edition Nexus 5.
The tech website GizmoChina published a report saying that Kevin Yang, director of China research at market analysis firm iSuppli, confirmed via Weibo that Google has chosen Huawei to produce its upcoming Nexus device.
"Now, Kevin Yang, the Director of China Research at iSuppli, a leading market research firm, confirmed on Weibo earlier today that Google has indeed chosen Huawei as the next Nexus maker. This is in line with the previous reports about Huawei entering into a partnership with Google to make this year's Nexus device," wrote GizmoChina.
While Yang failed to specifically mentioned the "Nexus 5," it's believed that Google is indeed working on two Nexus devices for 2015: a reboot of the Nexus 5 and a new Nexus 6 model.
So, what kind of specs can you expect to find in the 2015 edition Nexus 5? It's still too early to make any definitive statements regarding the hardware, but a DeviantArt user published some concept work, saying it would be powered by a Snapdragon 820 64-bit octa-core processor, a 5.2-inch JDI OLED display with resolution of 1920 x 1080, 4GB of LPDDR4 RAM, 64GB storage, and a 13-megapixel camera.
Let's hope Google doesn't drop the ball with the 2015 Nexus 5 by jacking up the price (as it did with the Nexus 6). One of the reasons why the Nexus 5 was such a hit was because of its rock-bottom price tag of just $349/$399.
Are you looking forward to a new model Nexus 5? Let us know in the comments section below!