Amazon Fire Phone vs Google Nexus 5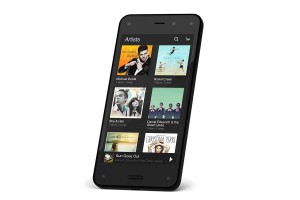 With the holidays right around the corner, many people are hitting the stores in search of a new smartphone. Of course, there's never been a better time to buy a new mobile device, with competition heating up between major manufacturers like HTC, Samsung, LG, and even Amazon. This week, we're going to perform a side-by-side comparison of the Google Nexus 5 and Amazon Fire Phone, revealing which device comes out on top.
Display
One of the key selling points of the Nexus 5 is its brilliant 4.95-inch True HD display with 1920 x 1080 pixel resolution (445 ppi). Whether you're watching videos on YouTube, browsing photos, or performing any other operation, you'll have a beautiful display on the Nexus 5. The Amazon Fire Phone is less impressive in this department, featuring a 4.7″ display with 1280 x 720 pixel resolution (315 ppi).
Processor
Both the Amazon Fire Phone and Nexus 5 feature a 2.2 GHz quad-core Qualcom Snapdragon 800 processor. The Nexus 5, however, lists its processor as 2.26 GHz, indicating slightly faster processing speeds.
RAM
Both devices have 2GB RAM.
Storage
An area in which the Amazon Fire Phone excels is storage, as Amazon offers the device in either a 32 or 64GB model. The Nexus 5 is offered in 16 or 32GB models, although Google is rumored to be working on a 64GB model.
Operating System
It should come as no surprise that the Nexus 5 is equipped with Android 4.4. KitKat (soon to be Android 5.0 Lollipop). This enables users to access hundreds of thousands of apps via Google Play, some of which are paid while others are premium/paid. The Amazon Fire Phone, on the other hand, runs the Amazon Appstore, which is inferior to Google's Android operating system.
Carrier Support
Lack of carrier support is the final nail in the coffin for many people searching for a new smartphone. Amazon signed an exclusive deal with AT&T, meaning you can only use the Fire Phone with AT&T. This is in stark contrast to the Nexus 5, which is supported by all major U.S. carriers with the exception of Verizon Wireless.
Price
If you're looking to an inexpensive smartphone, the Nexus 5 is the way to go. Starting at just $349 for the 16GB model (without a contract), it's an inexpensive device with specs that rival smartphones costing twice as much. If you purchase the Amazon Fire Phone without a contract, you can expect to pay around $650.
Do you prefer the Amazon Fire Phone or the Google Nexus 5? Let us know in the comments section below!