Android KitKat 4.4.3 Brings More Bugs To The Nexus 5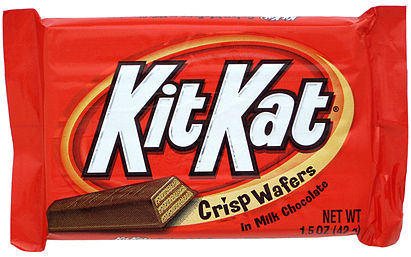 Google officially released the highly anticipated Android KitKat 4.4.3 update just a few weeks ago. Among other things, this new update revamped the dialer interface, added photos to contact lists, and solved several different problems that were frequently reported by Nexus 5 users. However, there are now reports surfacing that Android KitKat 4.4.3 also created bugs for the Nexus 5.
AndroidOrigin first broke the story of Android KitKat 4.4.3's effect on the Nexus 5, saying "it seems that Android 4.4.3 just made the matter worse by bringing in some of its own bugs and issues." The author goes on to add that the problems plaguing Android KitKat 4.4.3 aren't limited strictly to the Nexus 5, they are also being reported by Nexus 4, Nexus 7 and Nexus 10 users. Surprisingly, these are all Google devices, so you would assume they would work out all of the kinks before releasing the update.
WiFi
Many users have reported WiFi connectivity issues after installing Android KitKat 4.4.3. These issues range from weak signals to dropped connections, all of which are frustrating for users who rely on WiFi rather than LTE.
So, how can you fix the WiFi problems caused by Android KitKat 4.4.3? Unfortunately, Google has yet to release any specific details regarding a solution to this problem, but reconnecting to the network often solves typical WiFi issues. If you haven't done so already, try disconnecting and reconnecting to the WiFi to see if it fixes this problem. Resetting your router may also fix this problem, at least temporarily.
Random Reboots
Another problem that seems to have appeared after the Android KitKat 4.4.3 update is random rebooting. If you Nexus 5 device reboots for no apparent reason, it may be related to the recent Android update. Of course, Nexus 5 users have reported random reboots since KitKat 4.4.2 was released, but this problem appears to be more common now that 4.4.3 is available.
Notifications
A third problem that Nexus 5 users are experiencing with Android KitKat 4.4.3 is buggy notifications. While this problem isn't as common as the WiFi and random reboots mentioned above, some users are claiming their Nexus 5 is now showing buggy notifications.
These are just a few of the issues surrounding Android KitKat 4.4.3 on the Nexus 5. Granted, not everyone will experience these issues, but it's still frustrating for those who are experiencing them. Hopefully, Google will acknowledge these issues and release a patch to fix them in the near future.
What are your thoughts and opinions on Android KitKat 4.4.3? Let us know in the comments section below!