Android KitKat 4.4.3 Now Available For Nexus 5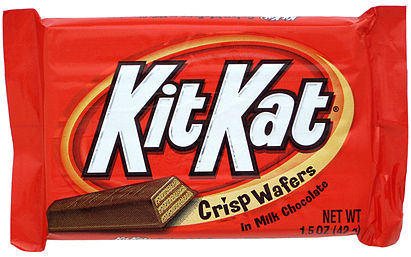 After an excruciatingly long wait, Android KitKat 4.4.3 has finally been released and is now available for the Google Nexus 5. The new OS version has was released to T-Mobile subscribers on June 2, with other carriers soon releasing the update as well. If you own a Nexus 5, you'll want to make sure its running Android KitKat 4.4.3, because it fixes a number of different bugs and compatibility uses while optimizing the device for better performance.
Contact Photos Now Displayed on Dialer App
The Android KitKat 4.4.3 update is roughly 92MB in size and aims to fix a variety of bugs that plague the Nexus 5. Of course, the update also brings several new improvements to the Nexus 5, including an updated user interface (UI) which shows the images of your contacts in the dialer app and speed dial. This alone is reason enough to make the upgrade, but there are several other improvements and bug fixes worth noting.
White Keypad Background
Another change you'll likely notice upon using Android KitKat 4.4.3 for the first time is a white keypad background. Granted, this is an otherwise small change, but it plays a major role in the visual appeal of the UI. The white background contrasts against the color of the dialer keys, creating a bold appearance that looks and feels more natural.
Say "Goodbye" To Random Reboots
If you are one of the thousands of Nexus 5 owners who experience the dreaded random reboots, you'll want to install the latest version of the Android OS. According to numerous online sources, Android 4.4.3 fixes random reboots in the Nexus 5 and other Google devices.
Bluetooth Fix
Android KitKat 4.4.3 also fixes various Bluetooth problems in the Nexus 5. Users have reported problems with Bluetooth connectivity after using their Nexus 5 with smartwatches and other devices. Android 4.4.3 aims to fix these problems by promoting greater compatibility across a multitude of different devices.
How To Download Android 4.4.3 on The Nexus 5
Now for the million dollar question: how do I download Android KitKat 4.4.3 on my Nexus 5 device? Updates should be sent out automatically by the respective cell carrier; however, you can check to see the status of your Android update by accessing Settings > About Phone > System Updates. If you are running a previous version, and a newer versions is available, you may be able to manually download it here using the over-the-air (OTA) option under the System Updates.
What are your thoughts on Android KitKat 4.4.3? Let us know in the comments section below!