Android KitKat 4.4.3 Didn't Fix The Nexus 5's Battery Problem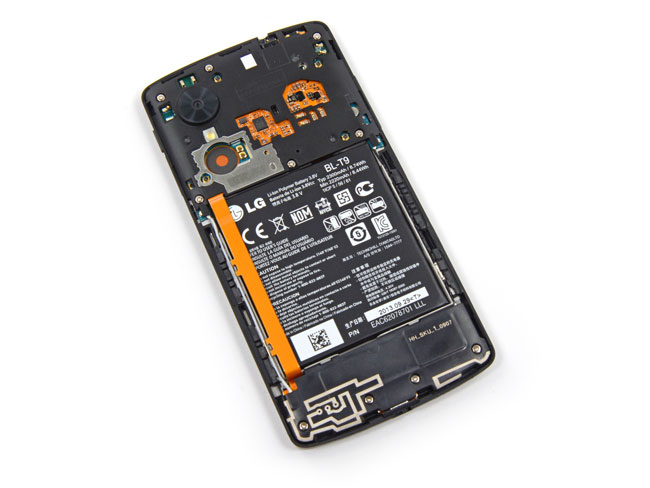 It's no secret that the Google Nexus 5 suffers from a 'battery bug.' Thousands of users have reported their device loosing its ability to hold a charge, forcing some to keep their device connected to a power cable in order for it to work. Google had promised to fix this widely reported issue in the Android KitKat 4.4.3 update, but most users say the problem  persists.
After being rolled out across all of the major carriers, the new Android KitKat 4.4.3 update does not appear to fix the Nexus 5's battery. In fact, some users are saying it's made things worse by adding lag, screen freezes, and dropped connectivity into the mix.
Rumors first began to swirl about a possible Android KitKat 4.4.3 update for the Nexus 5 in March. Several of Google's own engineers even confirmed the project, claiming it would fix issue like poor battery performance, dropped WiFi, and Bluetooth problems. When Android KitKat 4.4.3 began rolling out last month, Nexus 5 owners were eager to receive the update and finally solve these issues. Unfortunately, though, many of these problems persist, including the dreaded battery issue.
How To Improve Nexus 5 Battery Life
While Android KitKat 4.4.3 failed to fix the Nexus 5's battery issue, there are some steps owners can take to improve their battery performance. If you constantly struggle to keep a charge on your Nexus 5, you should take a moment to find out exactly what is using up the power. Tap the Settings icon > Device > Battery and browse through the processes listed. Here, you can see which apps and processes are using battery power, as well as how much they are using.
Another simple tip that can greatly improve your device's battery life is turn off the GPS. If you are lounging at home after a long day at work, you probably don't need navigational services such as the GPS. Turning it off can save 10-20% (sometimes more) of your device's battery. Of course, turning off the WiFi can also yield some power savings, so consider using your carrier's network for Internet access instead of your WiFi.
These are just a couple of techniques that will improve your Nexus 5's battery usage. Hopefully, Google will roll out an update in the near future that actually solves this issue. In the meantime, keep an eye on your device's battery and eliminate any unnecessary apps and processes.
Does your Nexus 5 suffer from the battery bug? Let us know in the comments section below!