Google Buys Android Management Startup Divide
By Brent Writer on May 19, 2014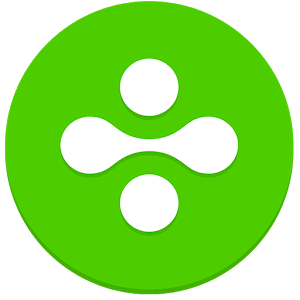 Google has purchased the Android management software startup company Divide for an undisclosed amount. Divide, formerly known as Enterproid, was launched over four years ago by a group of Morgan Stanley executives. The company focuses on corporate-based management software for smartphones, tablet computers and other devices.
"We're thrilled to announce that Divide is joining Google! Divide was founded with a simple mission: Give people the best mobile experience at work. As part of the Android team, we're excited to continue developing solutions that our users love. For existing customers, Divide will work as it always has. Thank you to everyone who has downloaded our app, partnered with us, invested in us and provided feedback along the way; we truly appreciate all your support," wrote Divide on their official company website.
What's Next For Google and Divide?
Without any official details of the acquisition, we can only speculate as to how much Google paid for Divide. However, is previous acquisitions are any indication of this recent purchase, it's safe to say they spent a pretty penny on the Android management startup firm. But this begs the question: what does Google have planned for Divide?
According to a recent report released by Gartner, Android finished in first place last year as the leading mobile operating system with 78.4% of the market share. Apple iOS came in a distant second place with just 15.6% market share. Google is likely hoping to use its recent acquisition of Divide to bolster Android use among among companies and businesses. While Android remains the undisputed leader, the Mountain Valley company will leverage Divide to make its devices seem more appealing in the corporate setting.
While Divide is now an official member of the Android family (by default with its recent buyout from Google), the company says it will continue to support iOS versions of its products. Whether you have an Android or iOS version of Divide, you can rest assured knowing they will continue to support it. With that said, Google may offer incentives for companies who use the Android version in the future.
Some of the other acquisitions made by Google this year include the following:
Nest Labs, Inc.
Imperium
DeepMind Technologies
SlickLogin
spider.io
GreenThrottle
Titan Aerospace
Rangespan
Adometry
Appetas
Stackdriver
Do you think Google made the right decision by purchasing Divide? Let us know in the comments section below!
About Us

Are you a die-hard Google Fan? Or a Nexus Lover? Well, you have landed at the right place then! With the great success of its predecessor, Nexus 5 is headed the right way with its ultimate features and specs! It might just be called "The Affordable Smartphone of the Decade", as it comes at the right price and superior features, which will take your breath ..

About Us

Recent Posts
Copyright © 2021 | Privacy Policy
Website Designed by
ContentFirst Marketing
|