Rumor Hints To Android 4.5 Release In July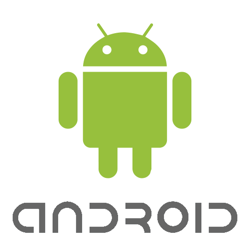 Need another reason to love summer? Here's one: there's a rumor circulating that hints towards a new Android 4.5 released in July. While we can only speculate as to what kind of changes Google will make with a 4.5 release, you can bet it's going to have some major improvements and feature additions from previous versions.
Android 4.5: The Scoop
Google has kept their lips sealed regarding Android 4.5. However, an article published by Android Geek suggests the Mountain View company will release it sometime in July. According to Android Geek, a Google Dublin employee claimed to have been told about the July release of Android 4.5 by his superiors. The employee's name was not revealed (for obvious reason), but Android Geek has a pretty solid track record of providing accurate, reliable information about Android.
Unfortunately, there's nothing else mentioned about Android 4.5, so we really don't know what to expect with the update. It could resolve a few minor quirks and software errors users experience, or it could be a major overhaul that completely changes the interface and design of Android devices.
More From The Mysterious Google Employee…
The Google Dublin employee goes on to say that Google plans to stop production of the 7-inch Nexus 7 tablet, shifting their attention towards 8-inch models instead. If this is true, we'll likely see some significant price drops of the current Nexus 7 in the months to come.
The Nexus 7 was a hot-selling product that received positive reviews among consumers and tech critics, leaving some people to question why Google would drop it from their lineup. Again, you have to take this rumor with a grain of salt because it is a rumor and not a confirmed detail. With that said, the 7-inch tablet market is a tough, fiercely competitive field with Apple, Samsung and over a dozen smaller electronics companies trying to take a piece of the pie. Although 8-inch tablets aren't a new concept by any means, the market is less saturated, allowing companies to achieve higher profit margins.
"Our source also mentioned that Google would no longer develop a 7-inch Nexus tablet, because of the heavy competition on the segment. Instead, they will try to focus on the 8-inch segment, where they will have to face a smaller number of competitors," said a report by Android Geek.
Are you looking forward to a new Android update for your Nexus 5? Let us know what you think in the comments section below!