Should I Upgrade From The Nexus 5 To The Nexus 6?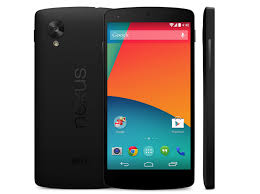 This is a question many Nexus 5 owners have been asking ever since Google unveiled its upcoming Nexus 6 smartphone earlier this month. The Mountain View company consistently offers top-of-the line smartphones that rival market leaders such as HTC, Samsung and LG. However, the Nexus 5 remains a powerful handset, even as we approach its one-year anniversary. So, should you upgrade to the Nexus 6?
To answer this question, we must first compare specs between these two devices. The Nexus 5 features a slim, ergonomic build with a 4.95″ display running at 1080 x 1920 pixel (445 ppi). This isn't the largest display by any means, but most users will agree that it looks and feels right. For some reason,  Google decided to use a bigger 6″ display with the Nexus 6 — a 20% increase in size! Granted, the Nexus 6 features a 1440 x 2560 pixel resolution (493 ppi), but many people say its simply too large for everyday use.
To put the size of the Nexus 6 into perspective, it's just one inch smaller than a standard 7″ tablet like the Nexus 7. Now try to imagine carrying around a tablet in your pocket, because this is pretty much how the Nexus 6 will feel. There comes a point where a smartphone is no longer a phone but rather a "phablet," and many people say Google crossed this line with the Nexus 6.
Of course, there are some advantages to upgrading from the Nexus 5 to the Nexus 6. Google's latest flagship smartphone features a blazing-fast Qualcomm Snapdragon 805 APQ8084 processor, which is more powerful  than the Nexus 5's Qualcomm Snapdragon 800 processor. The Nexus 6 is also equipped with 3GB RAM, whereas the Nexus 5 features just 2GB RAM. The faster processor and additional memory should improve multitasking speeds, media processes, and other resource-intensive operations.
Now let's talk about the elephant in the room: cost. One of the reasons why the Nexus 5 was such as success was its budget-friendly price tag of $349 for the 16GB model and $399 for the 32GB model. It's worth nothing that those prices reflect the Nexus 5 without a contract, adding further value to the deal. The Nexus 6, however, will reportedly sell for $649 for the 32GB model $699 for the 64GB model.
The Nexus 6 has some undeniably impressive specs, including its processor, RAM and 13-megapixel camera. However, its large size and steep price tag may deter some Nexus 5 users from making the upgrade.
Do you plan on upgrading to the Nexus 6? Let us know in the comments section below!