Will The Nexus 5 Ever Receive The Android 5.0.2 Update?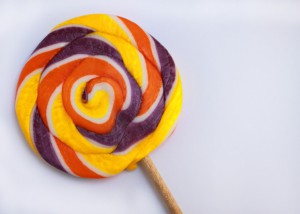 This is a question many Nexus 5 owners are asking themselves. Google released the Android 5.0.2 update for the Nexus 7 (second generation) last year, introducing a wide range of new features and improvements to the company's signature tablet. Unfortunately, however, the Mountain View company failed to deliver the update to Nexus 5 users, nor did it announce an official release date for the update. So, will the Nexus 5 ever receive the Android 5.0.2 update?
The Bad News…
According to Android Geeks, Android 5.0.2 "might not come at all" for Nexus 5 users. While everything is pure speculation at this point, rumors indicate that Android 5.0.2 was an exclusive Nexus 7 update. Assuming this information is true, this means we won't see it on the Nexus 5, Nexus 6, Nexus 9 or Nexus 10. But there's a silver lining to this lack of Android 5.0.2 for the Nexus 5: Google may skip the update and go straight for Android 5.0.3
It may sound a little unusual for any device, including the Nexus 5, to skip an Android update, but it's actually somewhat common. Take the Nexus 7 (second generation), for instance: it skipped the Android 5.0.1 update, going straight for 5.0.2. If programmers have a difficult time making an update compatible on certain devices, they may decide to skip it instead of wasting money and resources on trying to fix it. This methodology has worked in the past, and there's no signs Google plans to change its tactics.
There's some belief that Google decided to skip the Android 5.0.2 update because its employees were too busy at the Consumer Electronics Show (CES). As you may already, the annual CES is currently underway in Las Vegas, Nevada, during which all of the major tech companies unveil their latest gadgets and designs. Being that Google is such a large company, however, it's doubtful that CES impacted its ability to release Android 5.0.2.
Android 5.0.2: What To Expect
The good news that the Nexus 5 has already received the Android 5.0 Lollipop update, which is reportedly the largest and most comprehensive update in the history of Google's mobile operating system. It adds an attractive Material theme, along with new notifications, power-saving mode, and other perks. Android 5.0.2 is a much smaller update that focuses on just a few basic bug fixes. So even if the Nexus 5 skips this update, users won't miss out anything important.
Are you looking forward to the Android 5.0.2 update? Let us know in the comments section below.