New Nexus 5 Specs Leaked!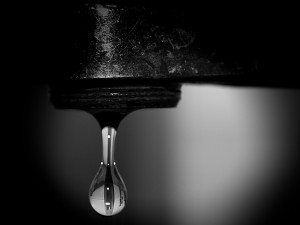 Even in the midst of numerous media reports, Google has remained silent on its Nexus 5 reboot project. This isn't uncommon for the Mountain View company, as it usually waits until an official event to announce new devices and software. However, many experts are saying Google will likely announce the Nexus 5 reboot in October-November of this year, meaning you could have one of these highly anticipated smartphones in hand by the holidays.
But what type of specs will the new Nexus 5 boast? This is a question that many users have been asking. Because Google has remained silent, though, we still don't have an answer — not an official answer, at least. A recent report published by GizmoChina has revealed the new Nexus 5's specs. Keep in mind that these specs are leaked, and therefore they could be entirely wrong. On the other hand, they could be entirely right.
According to GizmoChina, the new 2015 edition Nexus 5 will sport a brilliant 5.2 inch P-OLED display, along with the new Qualcomm Snapdragon 620 octa-core processor, "up to" 4GB of random access memory (we're not sure what 'up to' means), 64GB of internal storage, a 3,180 mAh non-removable battery, a MediaTek MT3188 wireless charging receiver, and a Marvell Avastar connectivity chipset that supports WiFi, NFC and Bluetooth 4.2.
Those are some pretty stunning specs that would likely make the new Nexus 5 the most powerful smartphone on the market at the time of its release. The unnamed source doesn't stop there, though. According to the leak, the new Nexus 5 will also feature front speakers, an impressive 13-megapixel camera with an IMX278 RGBW sensor, an f/1.8 lens, a smaller 4-megapixel front-facing "selfie" camera, and a rear power button that's been integrated with a fingerprint sensor.
GizmoChina claims that Google is producing two different variations of the Nexus 5: an LG Nexus 5, which will feature the same 5.2-inch display as mentioned above, as well as a Huawei Nexus 5, which will feature a slightly larger 5.7-inch display. The Huawei version is also expected to pack a larger 21-megapixel rear camera, whereas the LG version contains a 13-megapixel rear-facing camera.
So, how much will the 2015 Nexus 5 cost? Pricing is critical to the success of Google's Nexus 5 reboot. The original 2013-2014 edition Nexus 5 was a success, largely in part of its budget-friendly price tag of just $349/$399. The Nexus 6 failed in this department, with Google charging nearly twice as much for it. Assuming the folks at GizmoChina are correct, the Nexus 5 will revert back to its roots with a price range of $300-$400.
"Lastly, the leak reveals that the upcoming Nexus 5 from Google and LG will feature an aluminum frame with chamfered edges and a matte plastic back cover. It will be priced at around USD300-400," wore the publication.
Whether or not these leaked specs are accurate remains to be seen. In the meantime, though, you can check back with our blog here at TheNexus5.com for all of the latest news surrounding Google's flagship handset.
What kind of hardware would you like to see in the new Nexus 5? Let us know below!
Image attribution: https://www.flickr.com/photos/34316967@N04/
Summary
Article Name
New Nexus 5 Specs Leaked!
Description
Some leaked specs for the 2015 Nexus 5 are pretty impressive, although Google has yet to confirm any of it.
Author