Nexus 5 Coming To Nepal Via Ncell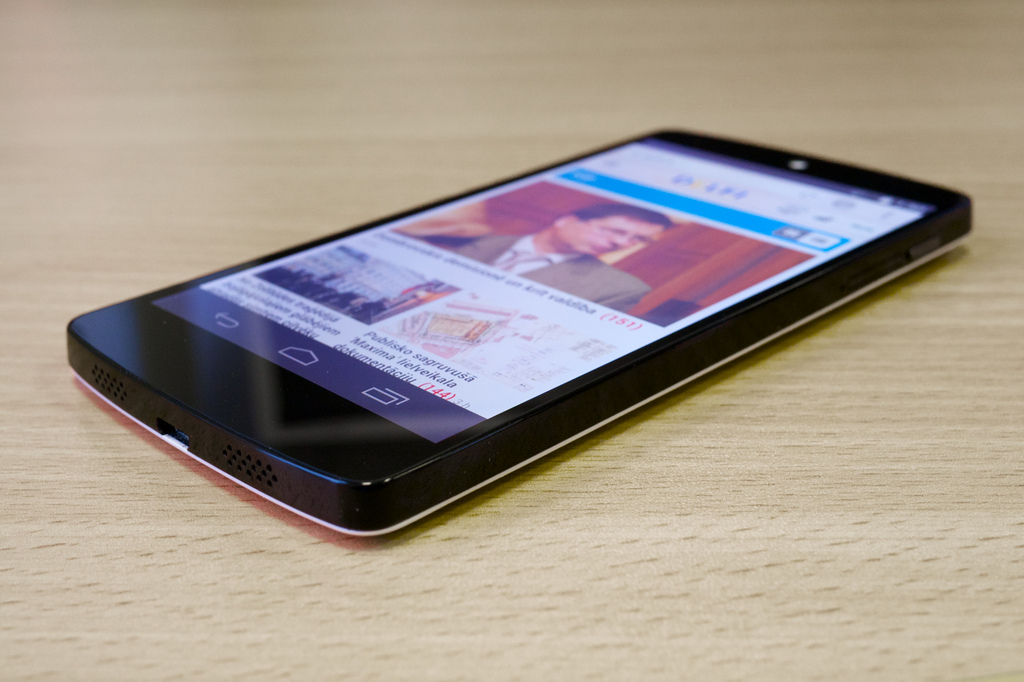 Google's flagship smartphone, the Nexus 5, is finally coming to the Asian country of Nepal. Since Google released the device back in October 2013, it's yet to venture into this region, forcing its 27+ million residents to choose other smartphones.
Telecommunications service provider Ncell Pvt Ltd. announced that it would soon add the Nexus 5 to its lineup of smartphones for a price of Rs 4,388 per month (about $74) under a 2-year contract. But there's a catch: the Nexus 5 will only be available for corporate use, not consumer use. Ncell specializes in providing telecommunications services for companies, and it appears the Nexus 5 will be limited strictly for its corporate users.
Under the Rs 4,388 per month contract, customers receive a Pro Premium plan which offers 10 GB of data. Ncell is now taking orders for the Nexus 5 through their website, but they stress it's on a first come first serve basis, meaning companies must act fast to get their hands on Google's flagship smartphone. And being that its limited to corporate use, there will probably be some rather large bulk orders. The bottom line is that Nepalese companies shouldn't wait around if they want to upgrade their smartphones to the Nexus 5, because there's a strong demand for this device.
"Nexus 5 is hailed as the best ever possible Android phone and its exclusivity makes it stand miles apart from other contemporary smartphones. Thus, this special offer provides the opportunity to our corporate customers to be trendy and further enhance their personality," said Sanju Koirala, the corporate communications director of Ncell, in the statement.
While most people in the U.S.  are likely hearing about this company for the first time, Ncell is a major player in the Nepalese telecommunications market. The GSM-based carrier finished the first quarter of 2014 with a strong 11.2 million subscribers, which is up 10.9 million at the end of the fourth quarter in 2013. What's causing the company's substantial growth? This is due in part to the country's growing and still-developing infrastructure. As Nepal grows, more and more people are seeking cellular service.
By adding the Nexus 5 to its lineup of smartphones and devices, Ncell is sure to attract a massive new audience of clients. The Nexus 5 remains one of the hottest smartphones on the market, boasting a quad-core Qualcomm processor, 2 GB RAM, 16/32 GB storage, 8-megapixel camera, and the Android KitKat 4.4.2 operating system. Ncell plans to capitalize on the Nexus 5's popularity by adding it to their device lineup.