Nexus 5 Rumored to Boast 'Nexus Protect'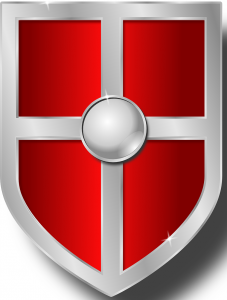 One of the perks of choosing a Nexus handset over other smartphones is the iron-clad warranty offered by Google. The Mountain View company stands by its products, offering hassle-free technical support and repairs for all products covered under warranty. But there's a new rumor circulating about a new device protection plan being added to the 2015 Nexus 5.
Dubbed "Nexus Protect," Google's new device protection plan will reportedly be launched in conjunction with the upcoming 2015 Nexus 5. AndroidPolice first spotted Nexus Protect while browsing the source code on Google Store. It's unclear what exactly this extended device protection plan will offer, but there are a few plausible theories.
According to AndroidPolice, Nexus Protect is similar to an extended warranty protection plan, such as Apple Care. Customers are in no means required to purchase Nexus Protect, but doing so will offer an extra layer of protection against hardware failure, software failure, theft, etc.
"Based on the text, it looks like Nexus Protect is some kind of extended warranty protection plan, similar to Apple Care or the third-party electronics warranties sold by retailers," wrote the folks at AndroidPolice. "That said, the Google Store seems to be setting up to limit purchases based on Nexus Protect choices – perhaps if you're buying multiple devices in the same order, they need to be all covered by a Nexus Protect purchase, or none at all."
The folks at AndroidPolice added by saying Nexus Protect will affect all devices within a customer's shopping cart. So if you are purchasing three smartphones — Nexus or otherwise — at the same time, you must include Nexus Protect on all of them or none at all. This is essentially the way in which Google Store has been set up, although it's unknown whether or nor Google will change this requirement before launching the service.
Assuming the price is right, Nexus Protect sounds like a great way to, well, protect your new Nexus handset. There's nothing more frustrating than spending several hundred dollars on a new smartphone only to accidentally drop it in the parking lot just a few days later. Sound like a familiar scenario? Normally, manufacturer warranties won't cover damage that was caused by the user. Nexus Protect is believed to offer additional protection, however, by covering this and more.
So, should you buy Nexus Protect with the new Nexus 5? Being that we still don't know what all it entitles, nor do we know its pricing, we really can't say for certain whether or not its worth the investment. Google's products are already backed by a pretty good warranty, so it's unclear how Nexus Protect will enhance the company's existing warranty. In any case, you can check back with our blog here TheNexus5.com for all of the latest new surrounding the 2015 edition Nexus 5, Nexus Protect and more.
Do you think Nexus Protect is a smart move by Google? Let us know in the comments section below!
Summary
Article Name
Nexus 5 Rumored to Boast 'Nexus Protect'
Description
Nexus Protect may be a new additional plan you can purchase to protect your new 2015 Nexus 5.
Author