Thinking About Upgrading To The Nexus 6?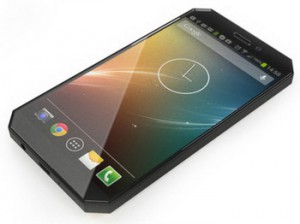 Many Nexus 5 users are wondering whether or not they should upgrade to the Nexus 6. Google consistently produces high-quality devices, and the Nexus 6 is no exception. With a Qualcomm Snapdragon 805 processor, 3GB RAM, Android 5.0 Lollipop, and other jaw-dropping specs, it's a truly amazing device that's sure to leave users happy. But is it really a better choice than the Nexus 5?
In terms of processing power, the Nexus 6 is the indisputable winner. It features the same Snapdragon 805 processor that's found in the Samsung Note 4, delivering blazing-fast speeds. The Nexus 5, on the other hand, features an older Snapdragon 800 processor. There's not a significant difference between the two processors, but the Snapdragon 805 trumps the benchmarks for mobile CPUs.
The Nexus 6 is equipped with Android 5.0 Lollipop right out of the box. There's no need to download and install the Lollipop, as it's ready to go with the Nexus 6. The Nexus 5 also supports Android 5.0 Lollipop, but the updates have been somewhat random and sporadic.
Of course, there are some in which the Nexus 5 excels over the Nexus 6, such as its size. Contrary to what some people may believe, bigger smartphones aren't necessarily better. With a display measuring nearly 6 full inches, the Nexus 6 is one of the largest handsets on the market — the true definition of a phablet. But many users are claiming it's too large to comfortably hold and use. If you're looking for a smartphone with a brilliant display that's not overly large, you'll probably want to stick with the Nexus 5. Its 4.95-inch display just looks and feels to be the right size, making it the preferred choice by many users.
Let's go ahead and talk about the elephant in the room: the price. When Google first announced the Nexus 6, most people were expecting a price similar to that of the Nexus 6. After all, that's one of the reasons why the Nexus 5 was such as a popular device. Unfortunately, Google took a step in a different direction by pricing the Nexus 6 at $649 for the 32GB model and $699 for the 64GB.
We blogged about this earlier, but it's worth mentioning again that the Nexus 5 is easier to repair its successor. Hopefully, you don't find yourself in a position where you need to repair your device. In the event that your Nexus 5 is ever damaged, though, you can rest assured knowing that it's easy to repair.
Do you plan on upgrading to the Nexus 6? Let us know in the comments section below!