Why The Nexus 5 Is Better Than The Nexus 6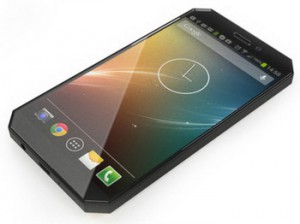 Google this week unveiled its highly anticipated Nexus 6 flagship smartphone. While the hardware and software specs certainly sound nice, some people are saying the Nexus 5 is actually better. So before you invest in a new Nexus 6, check out our side-by-side comparison of the two devices below.
Let's go ahead and discuss the elephant in the room: the size difference between the Nexus 5 and Nexus 6. The Nexus 5 features a large — but not too large — display, measuring 4.95″ with 1920 x 1080 pixel resolution and covered with Corning Gorilla Glass for protection. It's not the largest smartphone on the market, but it's more than enough to accommodate the needs of the average user. The Nexus 6's display screen is roughly 20% larger, measuring 5,96″ with 2560 x 1440 pixel resolution and covered with the same Corning Gorilla Glass.
At first glance, most people would probably choose the Nexus 6, simply because it features a larger display with a higher resolution. But 6 inches could be the tipping point when it comes to smartphones. You have to remember that tablets often feature 7″ screens, so the Nexus 6 is essentially an inch smaller than a tablet. This could make it difficult for some people to carry in their pockets, purse, etc.
In terms of processing power, both the Nexus 5 and Nexus 6 are powered by quad-core Qualcomm Snapdragon processors. The Nexus 6, however, features a slightly faster Snapdragon 805 processor, whereas the Nexus 5 features the Snapdragon 801. Honestly, though, the difference is minimal at best between these two processors. The Nexus 5 is already a blazing-fast device that's capable of running multiple apps with ease. The Snapdragon 805 is a nice touch, but it's not critical to the device's overall function.
Another potential drawback of the Nexus 6 is its price. When Google released the Nexus 5 nearly one year ago, it slapped a budget-friendly price tag of $349 for 16Gb model and $399 for the 32Gb model. While the Nexus 6 isn't available yet, we know the pricing details and unfortunately it isn't as cheap. Google will reportedly sell the 32GB Nexus 6 for $649 — $300 more than the Nexus 5. That's a pretty substantial price increase that's likely to turn away some potential buyers.
The Nexus 6 is certainly a powerful smartphone, but its large size and high price tag are serious drawbacks. This may give the Nexus 5 a popularity boost, as some consumers prefer the smaller screen and more affordable price.
Do you think the Nexus 6 is better than the Nexus 5? Let us know in the comments section below!