Will The Nexus 6 Kill The Nexus 5?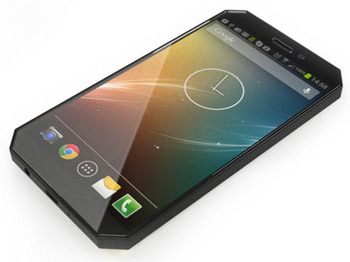 As we edge closer and closer to the release of Google's next-generation Nexus smartphone, many people are wondering if it will make the current Nexus 5 obsolete.
While Google has yet to confirm an official date for its release, market experts believe it will likely occur on or around October 31 — the same time when Google released the Nexus 5 last year. With October right around the corner, there's a good chance we could see the Nexus 6 for sale within the upcoming weeks. So, will this be the end of the line for the Nexus 5?
An article published in SlashGear cites a customer asking the Canadian mobile carrier Wind Mobile why they no longer carry the Nexus 5. Wind Mobile responded by saying they had no more units in back stock, and that the Nexus 5 was no longer being produced. If Google has halted production on the Nexus 5, then it could mean the end of this device. On the other hand, however, both the 16GB and 32GB Nexus 5 are available for purchase through Google Play, so Wind Mobile's response may have been user error.
The Nexus 6 will reportedly sport an ultra-fast Qualcomm Snapdragon 805 processor, which is a step up from the Nexus 5's current Snapdragon 801 processor. The display screen will also be slightly larger and feature a better all-around picture. Leaked details reveal Google is planning to use a 5.2″ screen with 1,440 x 2,560 resolution screen (564ppi) in the Nexus 6. Other reported specs include a 13-megapixel primary camera, 2.1-megapixel secondary camera, and 3GB RAM.
According to PCPro, the upcoming Nexus 6 will be priced the same as the Nexus 5 — $349 for the 16GB model. Given all of the high-end specs mentioned above, that's a stunningly low price that's sure to attract a frenzy of eager consumers.
It's unlikely that the release of the Nexus 6 will place the final nail in the Nexus 5's coffin. When Samsung released the Galaxy S5, for instance, consumers continued to purchase the Galaxy S4 as well. With that said, the release of the Nexus 6 will certainly have some effect on the Nexus 5, including its price. If you've been waiting patiently for the Nexus 5's price to drop, you might be in luck, because there's a good chance we'll see some significant price drops once Google releases its new smartphone.
Do you think the upcoming Nexus 6 (or whatever Google will call it) will kill the Nexus 5? Let us know in the comments section below!