Help! My Google Nexus 5 Keeps Restarting Itself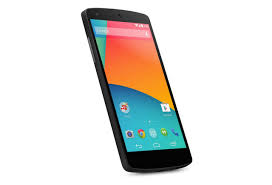 It's hard to fully enjoy your Google Nexus 5 smartphone when it's randomly restarting itself for no apparent reason. Whether you're browsing the web, talking to a buddy, or reading a text message, the device may shut off and reboot without your consent. As you can image, this can be a frustrating scenario for people who use their Google Nexus 5 on a regular basis. So, what causes certain Nexus 5 devices to randomly restart?
Update Your Device!
I know this probably sounds like common sense to most users, but you should check to make sure your Google Nexus 5 device is running the latest version of Android.
As of writing this, the latest version available is Android KitKat 4.4.2, which is designed to fix a number of technical errors and bugs. Allowing your device to run an older version of Android leaves it vulnerable to glitches such as random restarts.
Kill Unnecessary Apps
Another possible reason why your Google Nexus 5 is restarting itself is because there are too many memory-intensive apps running simultaneously. Several users have reported this very same problem when running a lot of apps.
To kill unnecessary apps, access the Settings on your Google Nexus 5, followed by the Apps button. Next, select the tab labeled Running to view all apps currently running on your device. You can then scroll through and either force stop or uninstall any that you choose. You don't have to necessarily close all of your apps, but instead choose the ones hogging the most memory. If the random rebooting problem persists, then you should try closing all of your apps.
New Kernal Configuration
A member over at the XDA-Developers forum posted a possible solution to the Google Nexus 5's random reboots. User ssconceptz suggests the problem is related to the Nexus 5's kernal configuration. To stop the random reboots, ssconceptz provides a step-by-step tutorial on how to configure the Nexus 5's kernal.
In full disclose, I haven't personally tried the kernal configuration posted by ssconceptz, but others have reported success using it.
If All Else Fails…
If you've tried all of the tips and techniques outlined above and still can't seem to prevent random reboots, perform a factory reset on your device. Assuming the problem is related to the device's software and not it's hardware, a factory reset should do the trick.
Did this solve your randomly rebooting problem? Let us know in the comments section below!